Mark Scatterday
Chairman of the Board, Chief Executive Officer
Mr. Scatterday is a lifelong entrepreneur and operator, having built a number of successful businesses. Most recently, he was the founder and CEO of Jupiter Research, a leading provider of vaporization and inhalation devices for the cannabis industry, which is now a wholly-owned subsidiary of TILT.
Brad Hoch
Chief Financial Officer
Mr. Hoch served as Division Controller at American Traffic Solutions, Inc., a publicly-traded technology company. He brings over twenty years of experience in senior finance and accounting positions in a number of high growth technology and business solutions enterprises including TPI Composites Inc. and Gateway Inc.
Marshall Horowitz
General Counsel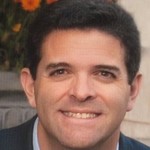 Mr. Santo brings more than 24 years of experience leading lean, high-performance teams in Consumer Credit, Financial Services, Gaming and Technology, Higher Education and Specialty-Pharma. He has held a variety of senior-level positions at The First Marblehead Corporation, Fitch Ratings, International Game Technology, Lantheus Medical Imaging and, most recently, Columbia Care Inc., a leading multi-state operator in the cannabis industry. Mr. Santo holds an Investor Relations Charter® certification from the National Investor Relations Institute as well as a degree in Political Science from Boston University.